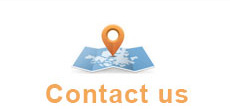 New Energy Bus,Truck,Car Series
Feature
Aluminum Tube-fin radiators for car
Parameters
Aluminum Tube-fin Radiator for Application to Car
Model
20-001-21B
Parameters
Core Size:645*56*368mm
Core Size:760*420*120mm
Series:Mustang
Fan: Sucked
Heat Exchanger:57KW
Operation Pressure:0.09mpa
Feature/Structure
Tube-fin with water radiator structure,the advantation is Light weight; manufacturing process is relative simple;
Application
Applcaition to Muscle Car
Advantage
High production efficiency;low production cost;small internal resistance.
Maintenance
1.Regularly check internal medium quality of heat exchanger,if there is particles、floc matter etc, need exchange in time;
2.Regularly check outside channel of heat exchanger,if there is any jam,need high pressure air purge;
3. If heat transfer performance fall largely,please stop and check;
4.The vibration of equipment during the operation may cause connection bolt loose.
Therefore, the connection position should be checked every three months.
5.The equipment must be operated under design pressure, overpressure operation is forbidden.