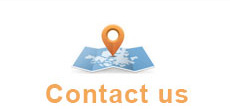 Feature
Tube Plate Heat Exchanger for Locomotive Diesel Engine
Parameters
Tube Plate Heat Exchanger
Dscription
JC Diesel Locomotive
Parameters
External Size:2.5*0.8*0.6
Heat Exchanger:500KW
Heat Echanger Surface: 600㎡
Operating Pressure(Mpa):0.2~4
Feature/structure
Heat Rejection Module:Round Tube and Fins (Expanded Joint)
Tube Rows:16-24 rows
Application
Locomotive Diesel Engine
Advantage
The fins is made through high-speed punching by adopting material copper foil、aluminum foil or coated metal;The base tube is adopted alloy tube and copper tube;fins and tube holes are all expanded joint by using special equipemnt and tools.
The advantage is with flexible design、compact structure,
high-efficient heat exchanging,
it has been pursued by global low pressure energy heating exchanging field.
Maintenance
1.when cooler is operate normally,the temperature between cold
water and cold air must be often checked .
If the operating temperature is higher than temperature difference guaranteed,
it maybe air existed in the cooler,venting method can solve this problem.
2.Mechanical washing,If sediment is found when maintenance,tube must be washed.
All tubes have to be brushed with the cleaning brush in wet state.
Sediment residue should be rinsed after brushing.
New gaskets should be changed when installing headers.
3.If mechanical cleaning is not successful ,chemical cleaning is required.
The chemical cleaning should be done by a competent company.
Cleaning work should be as easy as possible,and no cleaning residue is left in the cooling system.
Please pay attention to new protective film to be formed.