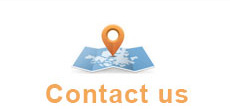 Feature
Air Cooler for Evaporation
Parameters
Air Cooler
Dscription
ZP Evaporation
Parameters
External Size:0.5×1 m - 4×12m
Ventilated Type: Sucked
Type of Drive: Electric motor
Operating Pressure(Mpa):0.01-30
Feature/structure
Heat Rejection Module:Finned tube + bare tube
Tube Rows:4-24 rows
Layout:Horizontal、Vertical、Oblique
Application
Any device which temperature difference is not less than 5 ℃ between medium and environment.
Advantage
Composite evaporative cooling combines the advantge of cooling tower and air cooling,reduce the waste of water resource at maximum ,not only reduce the water cost for customer but also reduce occupation space.
Maintenance

1) Raise blade angle in summer according to engine load to increase air flow.
Blade and bolt must be tightened after adjusting the angle.
2) Remove the dirt and foreign matters between fin plates annually.
As to gas tubes bundles, remove the foreign matters through process
port according to the local temperament,
to avoid affecting heat exchange effect of fin-and-tube.
3) Check bolts of each part for loose once every 3 months.
4) Do not allow excessively pressure running.
5) As to operation and maintenance for motor and fan, please refer to their instructions.