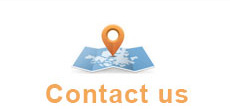 Pavement Construction Machinery
Feature
Aluminum Plate-bar Heat Exchanger for Garbage Compaction Car
Parameters
Aluminum Plate-bar Heat Exchanger for Garbage Compaction Car
Model
SR26MR
Parameters
Core Size: 1000*900*140mm
Core Size: 1258*1010*521mm
Engine: Weichai(11KW/2100rpm)
Fan: Sucked
Heat Exchanger: Water 119KW Torque oil 51KW Intercooler 38.6KW
Radiator Operation Pressure: 0.16 mpa
Torque oil Operation Pressure: 2.0mpa
Intercooler Operation Pressure: 0.3mpa
Feature /Structure
Plate-bar structure with water radiator /intercooler /torque oil structure .
The advantage is compact structure,surface area can be 1000~2500m/m because of expansion of plate-fin heat exchanger with the quadratic surface.
Application
Applcaition to Garbage Compaction Car
Advantage
With High Efficency of Heat Transfer;Well adapted,Plate-fin heat exchanger can be applied to: gas - gas, gas-liquid and liquid-liquid;Pressure Strength Resistant Capability is high.(Max 4.0Mpa);Low temperature resistant capability is strong(Ambient Tem.-65°C);Fin lodging resistance capability is strong, easy to maintain, flush.
Maintenance
1.Regularly check internal medium quality of heat exchanger,if there is particles、floc matter etc, need exchange in time;
2.Regularly check outside channel of heat exchanger,if there is any jam,need high pressure air purge;
3. If heat transfer performance fall largely,please stop and check;
4.The vibration of equipment during the operation may cause connection bolt loose.
Therefore, the connection position should be checked every three months.
5.The equipment must be operated under design pressure, overpressure operation is forbidden.